The Huffington Post Alberta
 | 
Posted:

6 Sep 2013, Updated 10 Sep 2013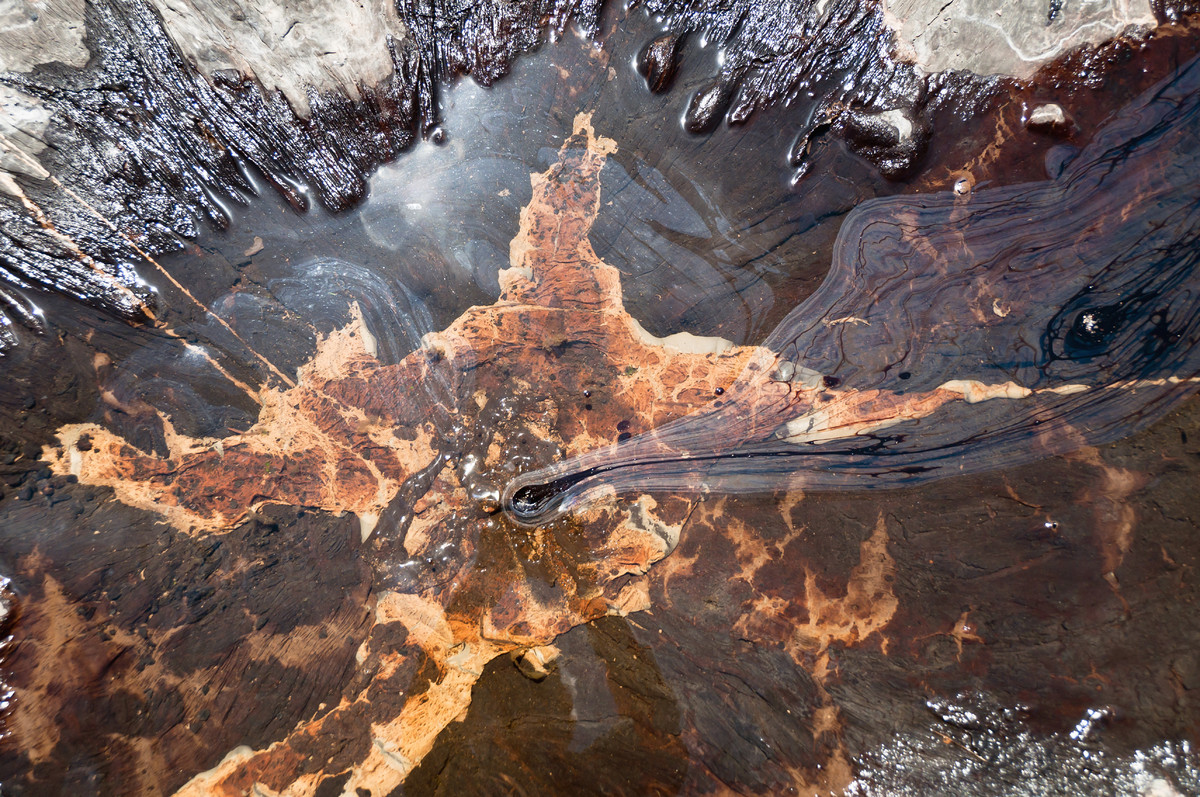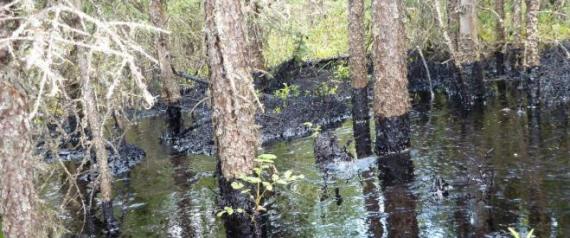 Photos that show a series of underground oil spills seeping to the surface at an Alberta oilsands operation were leaked from Canadian Natural Resources Limited, the company responsible for the spill. (CNRL/Emma Pullman) | CNRL/Emma Pullman
Photos that show a series of underground oil spills seeping to the surface at an Alberta oilsands operation were leaked from a government source.
Postmedia News has confirmed the photos, which show bitumen emulsion coating more than two feet up tree trunks in an unnamed water body on the Cold Lake Air Weapons Range, were obtained by researcher and Huffington Post blogger Emma Pullman.
The photos were reportedly supplied to Pullman by an unidentified government scientist who, "expressed concerns he might be identified and fired for leaking details about the spills," reports Postmedia.
Pullman broke the story of the Primrose operation spills in a Huffington Post Alberta blog post, after visiting the area and speaking with local First Nation people who expressed concerns about damage to their traditional territory.
"This is something that everybody needs to know about because though it happens to fall within our traditional hunting territory, there's just as many non-native people as Indigenous people in this area. All of the water systems are connected. If you drink water, this is about you," Crystal Lameman, a member of the Beaver Lake Cree Nation, told Pullman at the time.
The Alberta Energy Regulator has admitted they don't know exactly when the spill began, but ensured CNRL would have been "required to notify us as soon as they realize they have a problem, so the moment they discovered it they would be required to report it to us."
The watchdog also set regulations on CNRL's Primrose and Wolf Lake projects, including suspending steaming within one kilometre of the leaks and restricting steaming throughout the northern and southern parts of Primrose.
That has not stopped the leak, however.
Almost a million litres of bitumen have so far leaked into the bush and muskeg and another 2,400 litres seep in every day.
CNRL president Steve Laut toured the operation with reporters last month, apologizing for the damage caused and the lack of communication with First Nations.
The company continues clean up efforts, hauling away oily vegetation and erecting fences to keep animals out the area.
As of this week, the Edmonton Journal reports, more than 8,650 barrels of bitumen have been removed and Environment Canada has announced they will conduct their own investigation into the spill -- in addition to investigations already in progress by the Alberta Energy Regulator and the provincial environment department.
CNRL said last month the cause of the seepage is due to a mechanical failure at an old well.
The company said there is no risk to humans from the seepage, although 16 birds, seven small mammals and 38 amphibians have died as a result.
Laut said the cleanup is likely to cost about $40 million.